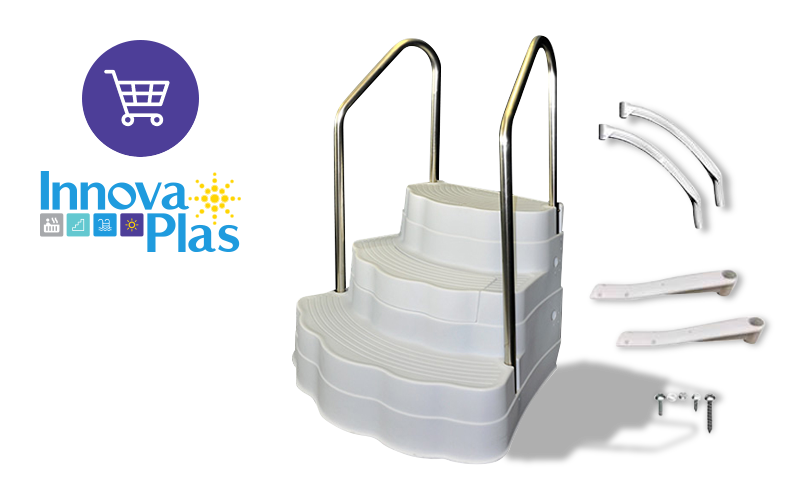 Do you want to order parts for steps or ladders? Check out the link below
Lumi-O | InnovaPlas is a manufacturer of pool steps, ladders, and lighting systems for both inground and above ground pools in Canada, the United States, and Europe.
With the acquisition of Lumi-O International in 2009 and Access Resin Products a few years prior, our line of products is not only one of the most complete on the market, but also makes InnovaPlas one of the key players in the industry.
Need Information?
[email protected]
Administrative Office
2257, route 139, Drummondville QC J2A 2G2
Service Office
850, de l'Industrie, suite 100, St-Jérôme QC J7Y 4B8